Don't worry, be digital.
Say goodbye to tedious paperwork. With the TPA Connect app, you can organize and manage all your company's figures, data and filing. Simple. Intuitive. Well structured. And secure.
Let us show you how easy it is in our explanatory videos.
How does the new TPA Connect App work?
Efficient collaboration
Intuitive communication platform
KPI cockpit and collected reports
Collaborative working on documents
Deadline reminders and easy approvals
Authorization system with access controls
Digital
Face to Face
Business
Services for you
Accounting
Payroll
Annual accounts
Transaction support
Compliance in tax consultancy:
Tax returns & other notifications
Due Diligence Support
Special advice and special projects
TPA Connect brings together what belongs together...
With TPA Connect, our digital face-to-face business platform,
we make it easy for you to exchange data and information
with your personal TPA contact.
Working together on project documents, bookkeeping and personnel accounting is
as simple and secure as internet banking.
App, up and away!
Discover the advantages of the TPA Connect world.
Before you know it, you will enjoy your book keeping
and payroll accounting. Yes, you will!
TPA Connect Demo Request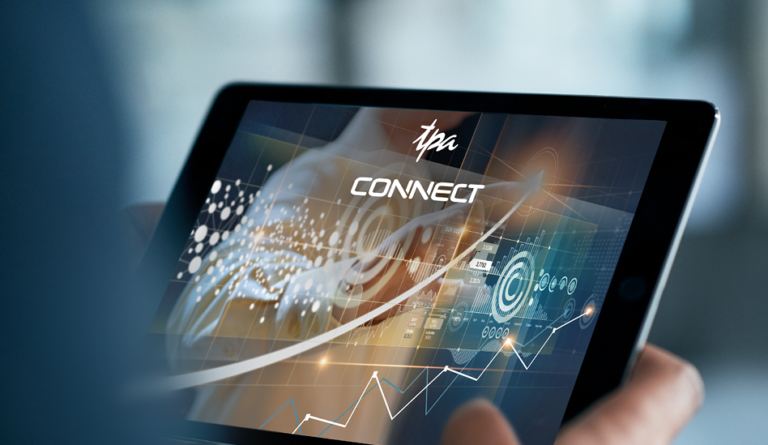 What does the cockpit of the TPA Connect app offer?
Just what you have always wanted: Key figures, data and facts about your company: Precise, up-to-date & well structured!
Experience the TPA Connect App:
Contact our TPA Connect experts:
Best Tax Tech Project 2021
The TPA Connect App was awarded Best Tax Tech Project at the Tax Tech Awards 2021.